A HAND UP FOR HUMANITY FUND
Click here to donate to A Hand Up for Humanity Fund
Thank you for your support of Habitat for Humanity of the Tri-State! It's because of faithful and generous people, like you, who give of your time and resources that we have served over 150 families through homeownership in our service area of Cabell County, WV, Lawrence and Scioto counties in Ohio, and Boyd and Greenup counties in Kentucky.
We're living in scary times right now. The Coronavirus has sent every single person into a tailspin. There was nothing to prepare us for this unprecedented disruption to our lives, financially and otherwise, and at present we have no way to know how long it will last. While everyone is being adversely affected, and there are some among us who will be harder hit than others. For instance, we anticipate that a good many of our current Habitat homeowners will be challenged financially - as well as a number of our staff who don't have the safety net that others may have. Please know that we are doing everything we can to support our Habitat families and employees and will continue to serve as a place of hope and healing.
We want to ensure that when we come out of this terrible time that have the resources ready to continuing serving low-income families in need…But we can't do it alone.
On March 19, 2020, we made the difficult decision to temporarily pause all construction, volunteer work, and close ReStore and administrative offices to best protect the wellbeing of our staff, volunteers and customers. While we know this was the right decision for the health and safety of our people, doing so does not come without considerable financial repercussions to our affiliate.
We depend on donations for our programs, and revenue generated from our ReStore to fund our mission, along with mortgage receipts from our homeowners that help us serve more families in the future. Having to suspend our operations triggers the loss of considerable funding, and that directly impacts our ability to serve families. While we are utilizing all revenue opportunities at our disposal, it is safe to say we know this won't be enough.
It is with this in mind that we have created the "Hand Up for Humanity Fund" to help us bridge the gap and be prepared when things are back to normal. This effort will allow us to quickly ramp up our programs, and our ReStore, to mitigate the loss experienced by our Habitat families and staff as much as possible.
I ask that you please consider contributing to the "Hand Up for Humanity Fund," so that we can continue to help those most in need during this unparalleled crisis. We understand that everyone is concerned about the future, but any gift help. We know what healing power can be generated when people come together, when hope is not lost, and when we refuse to be beaten. I hope you will join us as we stand together, united to serve!
With sincere appreciation,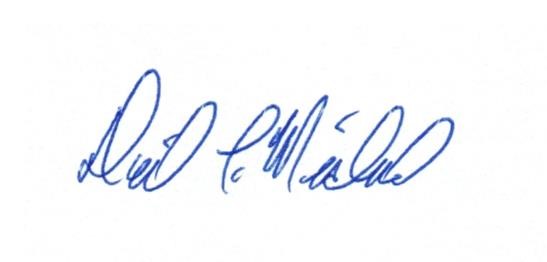 David L. Michael
Executive Director and CEO
Habitat for Humanity of the Tri-State
Habitat for Humanity of the Tri-State is a non-profit, ecumenical Christian ministry, whose mission is to partner with qualified families and individuals in need, and provide them the opportunity for safe, decent, affordable housing.Habitat for Humanity of the Tri-State welcomes volunteers from any faith - or from no faith - who are willing to help improve the lives of working families and individuals in Cabell County, WV; Lawrence County, OH; Scioto County, OH; Boyd County, KY and Greenup County, KY by picking up a hammer or giving in other ways.
Transformation begins with you.
We invite you to get involved!